06 Oct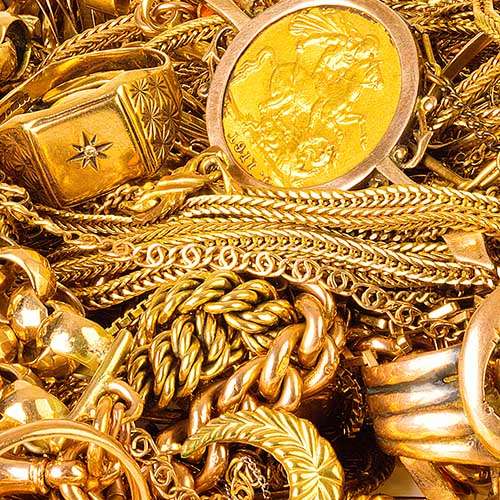 Take a look in your attic...
and have a rummage in your jewellery box. You've probably got a treasure trove of broken old chains, unfashionable rings and single earrings (why do they never stay in pairs?). It's old tat to you, but gold scrap to us. You can convert it to cash, no matter how broken, dirty, or unfashionable it is!
We buy gold, whatever type you've got, we'll make you an offer. Rose gold, yellow gold, 9ct and 24ct gold, white gold, old gold, new gold, broken gold, who-knows-what-kind-of-gold... just call into the shop and we will make you a no obligation cash offer, with a 7 day gaurantee.
Gold scrap lurks in the strangest places, dig it out and make something from nothing! As scrap gold buyers we'll even value dental scrap gold, watches, buckles, and coins. Do you have any of these lying around?
9k, 10k, 14k, 18k, 22k & 24k gold
Broken gold jewellery
Tangled / damaged gold chains
Unwanted wedding / engagement rings
Gold jewellery with missing stones
Unmatched gold earrings
Gold coins / sovereigns
Gold bullion
Silver bullion
Dental gold scrap
Masonic gold rings, pins & jewellery
Vintage watches
We also buy Gold Coins - Sovereigns and 1 Ounce Coins
CHECK OUT OUR GUIDE TO BUYING PRE OWNED JEWELLERY....